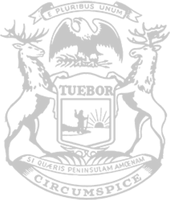 Rep. Carra urges opposition to governor's 'endless emergency rules'
People can comment on proposed rules through new webpage
State Rep. Steve Carra, House majority vice-chair of the legislative Joint Committee on Administrative Rules, today urged Southwest Michigan residents to share their opposition to permanent COVID-19 workplace rules proposed by the Michigan Occupational Safety and Health Administration (MIOSHA).
Carra said he encourages people to submit comments to MIOSHA through an online form.
"Gov. Whitmer and her administration continue to unconstitutionally target hard-working employers and employees in our state with endless emergency rules," said Carra, of Three Rivers. "The bureaucrats at MIOSHA recently extended their rigid protocols for another six months, and now they are trying to make their overreach into our daily lives permanent."
The proposed permanent rules would continue to impose pandemic restrictions on businesses, such as facemask requirements for employees and customers, social distancing constraints, and limits on in-person work to the extent that work can be completed remotely.
Because the proposal will go through the formal rule process, the rules could remain in effect even after other emergency epidemic orders are rescinded.
MIOSHA will hold public hearing on the proposed rules on May 26, and all public comments must be submitted to the website by 5 p.m. that day.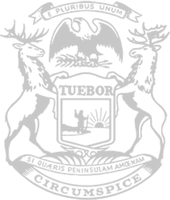 © 2009 - 2022 Michigan House Republicans. All Rights Reserved.
This site is protected by reCAPTCHA and the Google Privacy Policy and Terms of Service apply.