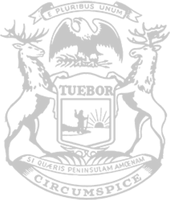 Rep. Carra: Supreme Court must overturn unconstitutional abortion rulings, protect life
State Rep. Steve Carra today repeated his calls for the U.S. Supreme Court to overturn wrongly decided precedents that claimed the Constitution includes a right to abortion, rulings that have blocked numerous state-level protections for mothers and preborn children.
The court today heard oral arguments in Dobbs v. Jackson Women's Health Organization. The case deals with a Mississippi law generally prohibiting abortions after 15 weeks of pregnancy, and it could lead to the court striking down decisions in Roe v. Wade and Planned Parenthood of Southeastern Pennsylvania v. Casey, which asserted a constitutional right to abortion.
"For nearly fifty years, rulings by our nation's highest court have tragically condoned the taking of tens of millions of innocent human lives by abortion," said Carra, of Three Rivers. "Not only do these precedents attack the sacred right to life recognized by the Declaration of Independence, but they also undermine the rule of law with a fabricated right to abortion. The Supreme Court must stand with life and the Constitution and overturn the illegal and immoral decisions of the past."
Carra in July led 320 other state legislators from 35 states in submitting an "amicus curiae" or "friend of the court," brief in Dobbs arguing the court previously invented a supposed right to abortion not found in the Constitution. The legislators said the decisions interfered with the constitutional authority of state legislatures to pass laws to protect the people of their states, including by preventing abortion.
Carra and the other legislators state firmly in the brief, "The court now has the chance to right a constitutional, precedential, and historical wrong. The ability of the state legislators to perform their duty depends on it."
In October, Carra introduced legislation in the Michigan House of Representatives to protect preborn babies from abortion once a heartbeat can be detected. He said his proposal would bring Michigan closer to the goal of protecting life from the moment of conception. His plan would explicitly not diminish state protections against abortion already on the books, including statutes not in effect due to court precedent.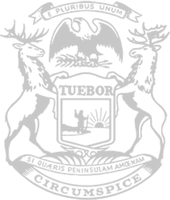 © 2009 - 2022 Michigan House Republicans. All Rights Reserved.
This site is protected by reCAPTCHA and the Google Privacy Policy and Terms of Service apply.