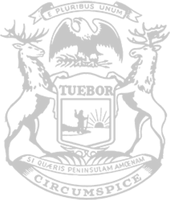 Rep. Carra slams Whitmer administration for paying $8.5 billion to unemployment fraudsters
After an independent report revealed that Gov. Gretchen Whitmer's Unemployment Insurance Agency (UIA) issued about $8.5 billion in payments on fraudulent claims over a 19-month period, state Rep. Steve Carra today blasted the governor and her administration for missing such a high volume of fraudulent cases.
"Numerous fraudsters used COVID-19 as a chance to rip off Michigan taxpayers," said Carra, of Three Rivers. "Many of them succeeded in their sinister plans, thanks to the incompetence at Gov. Whitmer's unemployment agency. The governor and her political appointees failed to do their due diligence to prevent fraud — enabling billions of taxpayer dollars to be stolen — and they have some serious explaining to do."
Upon request from the UIA, a review conducted by Deloitte estimated that the agency paid roughly $8.5 billion for potentially fraudulent claims between March 1, 2020, and Sept. 30, 2021. Of the total, an estimated $2.8 billion was paid to claims likely involving imposter fraud — claims made under another person's name. The other estimated $5.7 billion was spent on claims likely misrepresenting the applicant's eligibility for jobless benefits.
"The people of Michigan pay taxes to both the federal and state governments," he said. "Regardless of the source of the fraudulent payments, they were stolen from the citizens of our state."
The UIA released the Deloitte report on Dec. 29, amid the holiday season between Christmas and New Year's Day.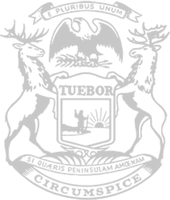 © 2009 - 2023 Michigan House Republicans. All Rights Reserved.
This site is protected by reCAPTCHA and the Google Privacy Policy and Terms of Service apply.