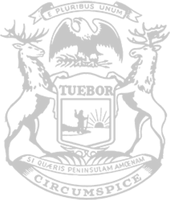 Rep. Carra issues statement on tragedy at MSU
RELEASE
|
February 15, 2023
State Rep. Steve Carra, R-Three Rivers, stated the following regarding Monday's shooting at MSU:
"Monday night, students hid in fear while their mothers and fathers were kept up late, filled with worry after a lone gunman took the lives of several bright young students. The first thing I wish to convey is my heartfelt sadness for the friends and families who lost loved ones. You are in the thoughts and prayers of Southwest Michigan. MSU is home to hundreds of our neighbors, and many Spartan alumni live throughout St. Joseph and Cass Counties. Michigan State Spartans are a strong and proud group that will weather this difficult time. Spartans Will.
"Since the shooting, elected officials have sought to politicize the tragedy without having a complete understanding of what occurred. Jumping to conclusions and crafting rash policy that illegally impedes upon the Second Amendment is not the correct solution to this crisis. From the initial information we have, the shooter has had a previous encounter with law enforcement. He reportedly faced a felony on a firearm-related incident, but was only convicted on a misdemeanor, sending him back into the public.
"Our country has had firearms in the homes of Americans since its inception, but these cowardly acts of violence against unprotected students are a recurring issue in recent history. What has changed recently that has provoked this? Our nation has a mental health crisis, society has become Godless, the traditional family model has been abandoned, and increasing laws meant to protect us from gun violence have only backfired by leaving our children vulnerable. How is it that our schools and children are not protected like our banks, or government buildings?
"The next steps we should consider as legislators include enacting policies that will result in stronger mental health and policies that ensure our schools are not soft targets. Banning the use of AR-15s will not solve anything, as it appears that this shooting and the shooting in Oxford were with handguns. Further gun control measures will only make it more difficult for responsible, law-abiding citizens to protect themselves and others. We have seen the destructive results of gun confiscation efforts in large cities such as Chicago and Washington, D.C. Let's not allow that to happen in Michigan.
"May God watch over us all."
Rep. Steve Carra serves the 36th House District, which includes St. Joseph County, and most of Cass County.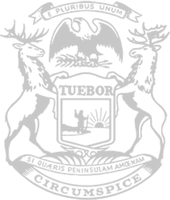 © 2009 - 2023 Michigan House Republicans. All Rights Reserved.
This site is protected by reCAPTCHA and the Google Privacy Policy and Terms of Service apply.