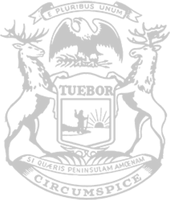 Rep. Carra introduces groundbreaking plan to ensure long-term maintenance for roads
To increase the quality and durability of Michigan roads, state Rep. Steve Carra, a member of the House Transportation Committee, today introduced an innovative plan to require long-term contracts for road construction and maintenance.
"Our infrastructure should be designed so it won't need to be re-repaired only a short time down the road," said Carra, of Three Rivers. "If we only focus on fixing the roads — and not on building them to last — we merely pave the way to mediocrity. Under my plan, contractors will have a vested interest in making and maintaining durable highways."
Carra's House Bill 5369 would require the Michigan Department of Transportation, whenever undertaking a new construction or full reconstruction of part of a highway, to award a contract for designing, building, operating, preserving and maintaining the road. Each contract would continue for at least 10 years after completion of the initial construction project. The plan would stipulate that the lowest compensation for the contractor in any year of the contract must be at least equal to 10% of the highest-paying year of the contract. The bill would also specify that a contractor would not be allowed to establish tolling as part of operating the road.
Finally, local governments would be authorized, but not required, to make similar contracts for construction and maintenance of local roads.
"The competitive bidding process brings forward talent and efficiency from the private sector," Carra said. "While the process isn't new, my plan will allow us to bring on the road professionals for long-term commitments. Using the private sector and competition to our advantage will create opportunities for savings, fixing our roads better and more responsibly than Gov. Whitmer's plan to raise taxes."
In 2019, Gov. Gretchen Whitmer proposed a gas tax increase of 45 cents per gallon to pay for road repairs, but it was not passed into law.
HB 5369 was referred to the Committee on Transportation for review.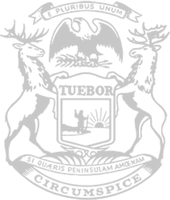 © 2009 - 2022 Michigan House Republicans. All Rights Reserved.
This site is protected by reCAPTCHA and the Google Privacy Policy and Terms of Service apply.