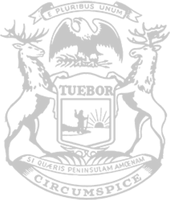 Rep. Carra: Governor must clean house at her failing agency
Carra calls for firing of unemployment director
After numerous glaring failures at the Unemployment Insurance Agency (UIA) under two directors, state Rep. Steve Carra called on Gov. Gretchen Whitmer to fire acting Director Liza Estlund Olson and fix the UIA in her administration.
Olson replaced former Director Steve Gray, who resigned in November 2020.
"Gov. Whitmer's unilateral lockdown orders forced hard-working people to seek unemployment assistance, but they were met with an agency woefully unprepared for the task at hand," said Carra, of Three Rivers. "Not one, but two directors — hand-picked by the governor — have failed to fix the agency's performance, and Gov. Whitmer owns this crisis. She must clean house at her UIA by firing Director Olson and finding a director who can root out the agency's problems."
A spike in unemployment claims resulted after the pandemic and Whitmer's executive orders forced many people out of work. The increase exposed the failure of the UIA to provide adequate service, and many claimants contacted legislative offices for assistance when they could not get help directly from the agency. Despite the persistently overwhelmed system, the UIA did not reopen offices for in-person assistance until June of this year.
In addition to delayed service and issues with fraud, another problem emerged this summer, with escalating reports revealing a deeper issue in the last few weeks. Earlier this summer, the UIA reached out to almost 700,000 recipients of federal Pandemic Unemployment Assistance (PUA), asking them to resubmit paperwork to determine whether they were eligible for benefits. The recipients had selected reasons on the application that were not valid under the federal program criteria. It was even possible ineligible individuals might have to repay the agency for the benefits they had received in good faith, but the administration has indicated repayment will be waived.
However, recent revelations showed the federal government had informed the UIA of the invalid options on the state's PUA application as early as Jan. 6, nearly six months before the agency announced the issue to affected recipients. Carra said the delays and lack of transparency are unacceptable.
"The people of Michigan will not tolerate such extensive failure from their government, and neither must Gov. Whitmer," Carra said. "If the governor truly cares about effective administration, she must reform her UIA immediately."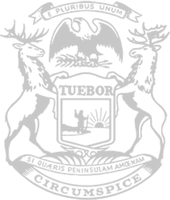 © 2009 - 2021 Michigan House Republicans. All Rights Reserved.
This site is protected by reCAPTCHA and the Google Privacy Policy and Terms of Service apply.