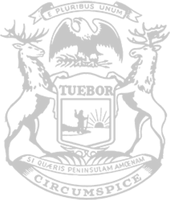 Rep. Carra expresses disappointment with governor's vetoes of tax savings plans
State Rep. Steve Carra expressed disappointment with Gov. Gretchen Whitmer's decision to veto multiple recent tax savings plans for Michigan taxpayers.
"My colleagues and I initially proposed and approved a wide-ranging $2.5 billion tax cut and pension relief plan, which was struck down by the governor," said Carra of Three Rivers.
Senate Bill 768, which passed both chambers, gathering bipartisan support in the House, would have reduced the income tax from 4.25 percent to 3.9 percent while providing a nonrefundable child tax credit of $500 for each qualified dependent. Exemptions on income for individuals 62 and older would have seen many seniors eligible for savings of $40,000 as a single filer, or $80,000 filing jointly under this plan.
"As opposed to the governor's targeted relief tactics that will only result in more money being printed and worsening this economic crisis, our plan would have provided broad relief to all Michigan taxpayers during these extraordinary times of high inflation," Carra said. "Many of our neighbors cannot continue to bear the rising costs of gas and groceries, leading to both Democrats and Republicans supporting this plan. Our governor is simply choosing to work against our Legislature, and thus, not for the people of Michigan."
The House then approved a summertime gas tax moratorium to provide instant relief to Michiganders, only to be vetoed by the Governor as well. House Bill 5570 would have suspended the state's 27-cent-per-gallon gas tax from April 1 to September 30.
"The people of Michigan are begging for help," Carra said. "Families are hurting, and rather than provide relief, the governor is playing political games in an election year."
Although the governor hasn't shown any willingness to work with the Legislature, the House and Senate have each come up with more solutions for Michiganders in need.
The Legislature recently approved another $2.5 billion tax relief plan, made possible by a large surplus of state revenue, that would return money to taxpayers by cutting the income tax rate and boosting savings for individuals, working families, seniors, and veterans. House Bill 4568 has been vetoed by the governor, and Senate Bill 784 is expected to face the same fate.
"Michiganders need help, and they need it now," Carra said. "The Legislature is working tirelessly to help our state's taxpayers, but the Governor continually stalls our efforts. She needs to put Michigan first and get out of the way."
###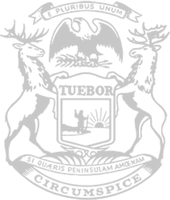 © 2009 - 2023 Michigan House Republicans. All Rights Reserved.
This site is protected by reCAPTCHA and the Google Privacy Policy and Terms of Service apply.