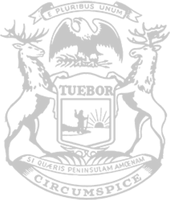 Rep. Carra: Attorney General Nessel must not abuse power in election investigation
Over the weekend, state Rep. Steve Carra of Three Rivers, along with state Reps. Matt Maddock, Daire Rendon, Bob Bezotte, and Pat Outman, announced they are monitoring Attorney General Dana Nessel's investigation of individuals making claims of election fraud.
After introducing legislation calling for a forensic audit of the 2020 election, Carra stands undaunted by Nessel's threats. These threats, if acted upon maliciously, would constitute abuse of power, violating the fundamental rights of individuals claiming there was voter fraud in the 2020 election.
Carra won a lawsuit against the Secretary of State in October 2020 that led to an amended advisory protecting the rights of poll challengers. The amended advisory should have ensured that poll challengers would be able to conduct the critical oversight that the so-called "most secure election in history" would require.
This advisory was largely ignored by election officials in the 2020 general election. Carra states, "It's no wonder people have questions about the validity of this past election; the Secretary of State illegally relaxed the signature verification process. Further, she sent out unsolicited absentee ballot applications, among many other questionable tactics."
Carra stated his position plainly on Newsmax over the weekend, reminding the entire nation the people from the 59th District sent him to Lansing to be a leader, not a coward.
"Free speech is a fundamental right and this latest witch hunt is yet another instance of governance by way of intimidation, coercion, and censorship," Carra said. "This reoccurring theme in Michigan has no place anywhere in our country. Oppression is something to be read about in history books, not experienced in our streets. The audacity of any public official, to so plainly use government coercion to silence dissent, needs to be challenged." Carra pledged to stand up for the people of Michigan. "If the attorney general brings forward a frivolous or corrupt prosecution, she must be impeached."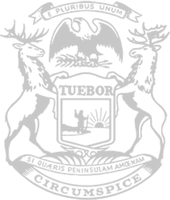 © 2009 - 2023 Michigan House Republicans. All Rights Reserved.
This site is protected by reCAPTCHA and the Google Privacy Policy and Terms of Service apply.