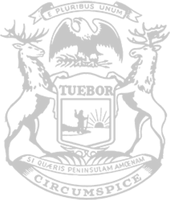 Rep. Calley's plan to improve local 911 services signed into law
RELEASE
|
December 20, 2021
A new law initiated by state Rep. Julie Calley will modernize the state's 911 system and ensure Michigan families can rely on it for many years to come.
Without Calley's legislation, the state law authorizing 911 to operate in Michigan would have expired at the end of this year. The fund that pays for the 911 network would dry up by 2024.
"911 is too vital of a service. We obviously couldn't just let it expire," Calley said. "Not only do the reforms we made extend 911, we're also taking steps to expand access to Next Generation 911 services so all Michigan families will have the protection offered by enhanced GPS locating and texting services."
House Bill 5026, now Public Act 126 of 2021, extends the Emergency 911 Enabling Act through 2027 and makes changes to ensure funding is available to continue transitioning every county in the state to modern equipment. Next Generation 911 service offers GPS location service to pinpoint the location of calls made from mobile phones, which now make up about 80 percent of the calls placed to 911. It also allows text messaging service for those who are unable to call, afraid to make noise, and people with speech or hearing impairments. 
"The software and technology that's now available to keep our families safe is truly incredible, but it's not free," Calley said. "We've made sure these important services are properly supported now and in the future."
Until now, 911 services were funded by a 25-cent monthly surcharge on all cell phone and land lines. Prepaid phones were charged a 5-percent fee at the time of purchase. 
Calley said the operational and maintenance costs of 911 services have remained on target with projections made in 2018, the last time the fees were re-evaluated. However, the revenue collected through service fees has fallen short – specifically the fees collected from prepaid cell phones.
The new law makes a rate correction for prepaid cell phone lines, increasing the fees to 6 percent to make sure all users are paying their fair share. It also requires the state to conduct a review of prepaid fee revenue to determine why revenue has been lower than expected.
Additionally, Calley's measure ensures a roll back of service fees paid by residents if future revenue comes in higher than expected.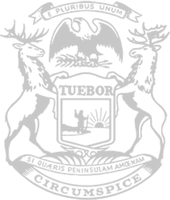 © 2009 - 2023 Michigan House Republicans. All Rights Reserved.
This site is protected by reCAPTCHA and the Google Privacy Policy and Terms of Service apply.