Rep. Calley votes to end loophole, ensure kids cannot purchase THC products in Michigan
State Rep. Julie Calley today helped lead the Michigan House in approving a plan to close a loophole that currently gives kids access to some unregulated THC products they can use to get high.
Calley, of Portland, said Michigan currently has no regulations and no minimum age requirement for products that contain delta-8 THC, a component derived from hemp known as "marijuana lite." While it typically provides less of a reaction in humans than delta-9, the type of THC found in marijuana, producers have started to extract and concentrate the delta-8 molecule in products to mimic the effects of marijuana.
"Right now, a middle-schooler can walk into a gas station or the corner store and buy a product with delta-8 THC in candy form," said Calley, who sponsored part of the plan. "Our goal is to put age limits and other reasonable regulations on these products to protect the public."
House Bills 4517 and 4740-46 would update the definition of industrial hemp in Michigan's marijuana laws to include all THC – not just THC that derives from delta-9. This would subject delta-8 products to all the same rules and regulations as other products that contain 0.3 percent THC.
The bipartisan plan received overwhelming support in the House, advancing it to the Senate for further consideration.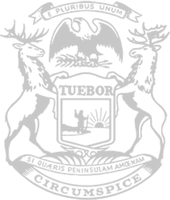 © 2009 - 2023 Michigan House Republicans. All Rights Reserved.
This site is protected by reCAPTCHA and the Google Privacy Policy and Terms of Service apply.