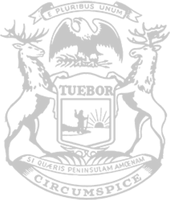 Rep. Calley takes action to rein in out-of-control severance payments
House unanimously approves measure limiting confidentiality agreements
State Rep. Julie Calley and the Michigan House have unanimously approved a measure to rein in severance payments for state employees and prevent taxpayer dollars from being used to fund hush-money agreements.
Calley, of Portland, said no government leader – now, or in the future – should be allowed to use taxpayer dollars to buy the silence of former employees.
"These types of hush-money agreements represent a huge breach of public trust," Calley said. "I'm committed to ensuring taxpayer money is never again used to hide important information from the people I represent."
Earlier this year, it came to light that former Department of Health and Human Services Director Robert Gordon was given more than $155,000 as part of a separation contract through the state, an amount equal to nine months of pay. Former DHHS Deputy Director Sarah Esty and former state Unemployment Insurance Agency Director Steve Gray also received separation deals. Director Gray's agreement included almost seven months of salary.
House Bill 4591 would generally limit severance pay to 12 weeks of compensation for employees of the legislative and executive branches. It also prevents the state from entering a contract that prohibits a state employee from disclosing factual information about an alleged violation of the law or any information about the performance of their official duties.
The measure now advances to the Senate for further consideration.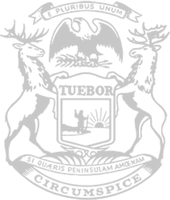 © 2009 - 2021 Michigan House Republicans. All Rights Reserved.
This site is protected by reCAPTCHA and the Google Privacy Policy and Terms of Service apply.