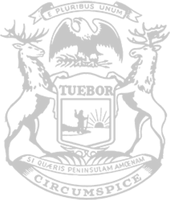 Rep. Calley: State must focus on quality of life within nursing home policy
RELEASE
|
September 17, 2020
Legislator takes issue with six months of isolation for many nursing home residents
State Rep. Julie Calley today said she is concerned about the ramifications of seniors isolated in long-term care facilities throughout the state.
Calley and other legislators on the Joint Select Committee on the COVID-19 Pandemic heard testimony on Wednesday from Department of Health and Human Services Director Robert Gordon. The committee sought answers from Gordon on why recommendations from the Michigan Nursing Homes COVID-19 Preparedness Task Force – which was convened by the administration – have not been implemented. The panel formulated plans for resident placement, resource availability, staffing needs, and quality of life for long-term care residents.
"The administration has publicly said they are listening to medical experts regarding COVID-19, but Director Gordon does not seem to be putting the recommendations of the governor's task force at the forefront of the response for nursing homes," Calley said.
"The experts who provided this report to the administration are saying there are not enough tests for nursing homes and long-term care facilities. They are saying there aren't enough labs committed to running tests for nursing homes. The administration must listen to these recommendations and develop a better way forward."
A total of 13 recommendations were made to the administration by the task force to develop a more effective approach regarding quality of life for long-term care during the pandemic. The committee heard testimony Tuesday from Salli Pung – Michigan's Long-Term Care Ombudsman who oversaw recommendations in this area. Previously, senior advocates provided emotional testimony that many residents had lost the will to live.
"Many of our seniors have been without clergy, routine medical and dental services, and family visitation since mid-March," Calley said. "Communal meals have been cancelled, along with group activities and physical therapy."
"We don't seem to have a cohesive plan for protecting the lives of long-term care residents while safely enhancing them, as they live practically in isolation. Why are hospital visits safe when nursing home visits aren't? Why did most other states find a mechanism for visitation before Michigan? Why does Michigan report nursing home data differently than other states? How have we continued to charge long-term care staff with fulfilling social and emotional needs of residents when they have already been trying to fill that gap for months?
"Director Gordon did not sufficiently answer these questions, and in turn he is not sufficiently answering to people across the state who are going to their representatives with those very same questions. Imagine the loneliness and desperation our nursing home residents must feel. We must do better for our seniors and their families."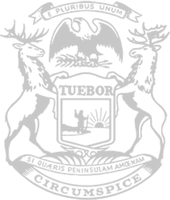 © 2009 - 2020 Michigan House Republicans. All Rights Reserved.
This site is protected by reCAPTCHA and the Google Privacy Policy and Terms of Service apply.