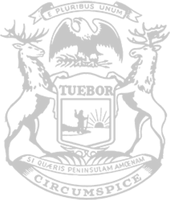 Rep. Calley: No explanation for certain small business closures creates heartbreak for struggling workers, owners
Legislator reacts to emotional COVID-19 select committee testimony
State Rep. Julie Calley, a member of the Joint Select Committee on the COVID-19 Pandemic, today said she is deeply concerned with the inconsistencies of Gov. Gretchen Whitmer's ongoing executive orders that have left people throughout Michigan unable to make a living.
Owners and operators of ice rinks, bowling alleys, fitness centers, dance studios and special event centers spoke to the committee about the financial hardship they have encountered because of Gov. Whitmer's decisions – as some people enter their sixth month without work and other states open their economies in those sectors.
"Even within Michigan, there are two regions that opened these industries and there have been no noted outbreaks attributable to those reopened businesses," said Calley, of Portland. "But our committee has heard from several people who are going through very difficult times and are worried about losing their life's work entirely if there isn't a plan to open their businesses in their respective regions. By not providing them with a when or why, Governor Whitmer is discouraging both small businesses owners and employees – who are such a vital part of our state and local economies.
"There is no data out there to support the idea that a bowling alley can be open safely in one place, but 20 minutes away – across the line into another arbitrarily designated region – a bowling alley can't be."
Many small businesses who spoke before the committee, both today and in past hearings, have formulated plans to reopen safely and responsibly using science and the latest data from both Michigan and other states. They featured sanitation and safety plans made through consultation with local health officials and often designed through workgroups at Gov. Whitmer's direction.
But the small business owners say too often that they have not received sufficient communication from the governor's office about these plans, or when they will be allowed to reopen.
"These local business owners have come before our committee because they need to be heard. They are desperate. They are running through their savings and 401(k)s and have no other options," Calley said. "Our committee will continue to give them a forum to share their experiences, and I hope Gov. Whitmer's administration will listen and readdress her unfair and inconsistent directives."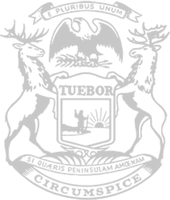 © 2009 - 2020 Michigan House Republicans. All Rights Reserved.
This site is protected by reCAPTCHA and the Google Privacy Policy and Terms of Service apply.