Rep. Calley: New state budget includes funding for domestic violence shelter in Hastings
Grant will allow Green Gables Haven to continue serving survivors
State Rep. Julie Calley of Portland today highlighted a grant included in the new state budget that will enable Green Gables Haven in Hastings to serve survivors of domestic violence.
The $600,000 investment is included in the state budget for the fiscal year that begins Oct. 1, which was signed by the governor last week.
"Green Gables Haven serves some of the most vulnerable people in our communities, helping them become stronger, safer, and happier," Calley said. "This grant will help keep the shelter doors open for women and children who need help getting out of abusive situations. It will also help pay for legal services, counseling, and other essential services."
Since 2017, Green Gables Haven had been funded through a different state grant, at an annual average rate of $210,000. This funding made up 41 percent of the organization's budget and allowed it to operate 24 hours a day, seven days a week, 365 days a year, including holidays. That grant process changed last year, and Green Gables was denied funding for the following five years.
"Without state funding, Green Gables was in jeopardy of keeping its doors open," Calley said. "The work this organization does for our community is incredibly important for so many. It was my honor to advocate on its behalf. Green Gables provides an opportunity for victims to become victors."
"We are so thankful to Rep. Calley for her tireless dedication to Green Gables Haven," said Janie Bergeron, Executive Director of Green Gables. "This grant will allow our organization to continue serving survivors of domestic violence in our community. We are in the beginning phases of building our Endowment Fund, which will provide for more sustainability going forward.
"We continue to be most grateful to our Barry County community, which has continued to support Green Gables Haven since our inception in 2004. When we learned we lost the grant last September, members of our community showed up in a big way for us, ensuring we saw no decrease in services to our victims. I love where I live! Barry County is a very special place, and we have been blessed with Rep. Calley's undying support and commitment to us."
Since it was first established, Green Gables has served more than 2,217 individuals, including 848 children.
###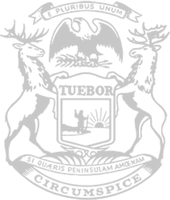 © 2009 - 2023 Michigan House Republicans. All Rights Reserved.
This site is protected by reCAPTCHA and the Google Privacy Policy and Terms of Service apply.