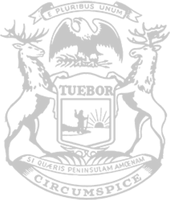 Rep. Calley: Michigan vaccine distribution is behind most states, governor must do better
State Rep. Julie Calley today expressed deep disappointment in the Whitmer administration's rollout of the COVID-19 vaccine in Michigan and called on the governor to focus on fixing the problems with the state's system.
Calley, of Portland, said the governor's slow rollout of the vaccine, coupled with her announcement that the vaccine would be available to people 65 and above, has created a demand that is impossible for hospitals and health departments to keep up with.
"The Whitmer administration had 11 months to plan for the release of a vaccine," Calley said. "They knew one was on the way. They rightfully celebrated when a Michigan company was leading the way. Now, the governor is disappointing us all with one of the worst vaccination administration programs in the country."
Last week, administrators with the Michigan Department of Health and Human Services blamed delays in administering the vaccine on the holidays and health-care workers being on vacation. Calley pointed out that administering vaccines around the holidays is a challenge the whole nation was facing, yet other states have not seen the same delays as Michigan. As of last week, Michigan had the sixth lowest per-capita vaccination rate in the country.
To make matters worse, Gov. Whitmer and MDHHS have focused on pointing fingers at the federal government instead of solving problems brought forward by local health experts.
Numerous stakeholders and constituents have said the plan MDHHS has put forward is too confusing and does not provide clear and concise information. Additionally, MDHHS has not provided a central database for hospitals to access to seek out other independent health-care workers to vaccinate. Once hospital systems are vaccinated, they are then tasked with reaching out to health-care workers at private medical offices, dentistry offices and other similar facilities to administer vaccinations. Since there is no central database, hospitals have reported challenges reaching providers.
The Associated Press recently reported that 2.58 million Michigan residents are currently eligible for the vaccination.
"According to the state's data, 831,150 doses of the vaccine have been distributed, but less than 300,000 vaccines have been administered as of Jan. 11," Calley said. "Obviously, that's less than half of our doses which have successfully been administered. Enrolled vaccine providers have no idea when they are going to receive more doses, making it nearly impossible to schedule vaccination clinics."
"The Whitmer administration has over-promised and under-delivered," Calley said. "Not only are we lagging behind other states, this administration has created an impossible situation for our local health departments and other providers enrolled in the COVID Vaccination Program. The local facilities have thousands of seniors and essential workers who are ready to receive this life-saving vaccine, and they're not getting the information or the resources they need from the state department in charge of the rollout."
MDHHS has argued that the federal government does not share information with the states in a timely manner. However, the U.S. Department of Health and Human Services notifies states every Tuesday how many vaccine doses states will receive the following week, and those doses are shipped each weekend, so they can arrive starting Monday of each week. The federal government is in the process of accelerating that timeline even further.
"The people of Michigan don't want to hear excuses. They want a better plan of action," Calley said. "The lives of Michigan families are on the line. As even more doses are expected from the federal government, we need to do better. Let's clearly communicate timelines and anticipated doses to our local partners and empower them to vaccinate people in our communities without unnecessary red tape."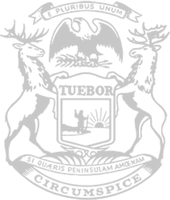 © 2009 - 2021 Michigan House Republicans. All Rights Reserved.
This site is protected by reCAPTCHA and the Google Privacy Policy and Terms of Service apply.