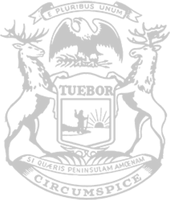 Rep. Calley: Michigan House quickly moves to address COVID-19 after high court ruling
State Rep. Julie Calley this week joined the Michigan House in advancing several measures that will help guide Michiganders through the COVID-19 pandemic – including prolonged benefits to help the unemployed, extended driver's licenses and vehicle registrations and a plan to reopen regional unemployment offices and local Secretary of State branches to the public.
The measures are advancing in the Legislature with strong bipartisan support after the recent Michigan Supreme Court ruling that struck down the governor's coronavirus-related executive orders.
"Now that the Supreme Court has ruled, it is my hope that the governor will work with her partners in the Legislature to develop a sensible plan of action to move our state forward safely," said Calley, of Portland. "The top priority in our pursuit of bipartisan solutions is to keep Michiganders healthy while protecting people, job providers and local communities from any unintended consequences after the governor's orders were ruled unconstitutional."
House Bills 5756-57 and 6192, which received unanimous support, ensure drivers aren't punished for the documents they haven't been able to renew with the Secretary of State. The measures would extend the validity of vehicle registrations, driver's licenses and state identification cards that expired after March 2020, and waive late fees associated with renewing expired documents. Senate Bill 748 would establish a plan to open state unemployment offices and Secretary of State branches to better serve the public.
Other measures approved by the House this week would:
Safeguard the unemployment benefits put in place during the pandemic and guarantee those benefits will continue uninterrupted for the maximum number of weeks allowed by the federal government (SB 886). Without this reform, the federal government could revoke the unemployment assistance it is providing the state.
Provide local governments, school boards and other public bodies with a method to meet electronically, if necessary, to conduct business and engage with the public (SB 1108). Without this measure, these boards and commissions could be in danger of facing retroactive violations of the Open Meetings Act.
Provide flexibility to allow licensed health care workers such as physician assistants, registered nurses and pharmacists to continue testing people for COVID-19 (HB 6293).
Allow important documents, such as wills, deeds and other forms to be signed and witnessed electronically through the end of 2020 (HBs 6294-97).
Allow retirees to return to work to help the Unemployment Insurance Agency with the overwhelming number of claims without forfeiting their retirement benefits (SB 911).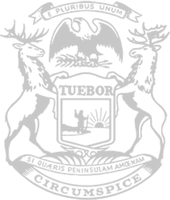 © 2009 - 2021 Michigan House Republicans. All Rights Reserved.
This site is protected by reCAPTCHA and the Google Privacy Policy and Terms of Service apply.