Rep. Calley, Legislature approve plan to increase access to mental health care
RELEASE
|
December 13, 2022
A plan co-sponsored by state Rep. Julie Calley and approved by the Legislature this week would expand access to mental health care for people throughout Michigan.
The bipartisan plan Calley helped sponsor, House Bills 5488 and 5489, would enter the state into the Psychology Interjurisdictional Compact (PSYPACT) and increase access to telehealth services for behavioral health care provided by licensed psychologists with practices outside of Michigan.
"Limited access to mental health care is a serious barrier that keeps far too many people from receiving the proper level of care – especially those in more rural areas of our state," said Calley, of Portland. "This is a great opportunity to reach people who might not otherwise have the ability or desire to access care by delivering mental health services virtually or over the phone."
With the increased shift toward expanding telemedicine, the practice of telepsychology is viewed as a way for psychologists to deliver timely and effective interventions, including for populations that may currently be underserved due to their rural location, lack of available psychologists, or existing stigma to seeking behavioral health care.
Calley said entering Michigan into the PSYPACT would address these barriers by allowing licensed psychologists to practice telepsychology and conduct temporary in-person, face-to-face practice across state lines without having to obtain separate licenses from each of the other PSYPACT states. Currently, 27 states have enacted legislation to join the PSYPACT since its inception in 2015.
House Bills 5488-89 received broad bipartisan support in both the House and Senate. They will soon be presented to the governor for consideration.
###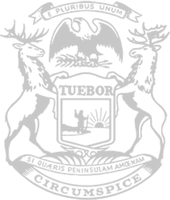 © 2009 - 2023 Michigan House Republicans. All Rights Reserved.
This site is protected by reCAPTCHA and the Google Privacy Policy and Terms of Service apply.