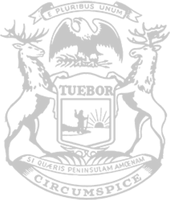 Rep. Calley, legislators tour MCTI, learn about skilled trades opportunities
State Rep. Julie Calley recently led a bipartisan group of legislators on a tour of the Michigan Career Technical Institute in Plainwell.
MCTI, founded by W.K. Kellogg in 1944, is an educational center for adults with disabilities. The second-largest rehabilitation training center in the country, the facility operates within the Michigan Department of Labor and Economic Opportunity and is financed through a public private partnership.
"The work done at MCTI is remarkable," Calley said. "The students come from all across Michigan to learn valuable skills that prepare them to live a successful and independent life."
MCTI offers 13 vocational-technical training programs and 44 post-secondary certifications taught in a setting designed to replicate a work environment. The institute recognizes that its students, with the proper training, have immense potential to contribute to both their communities and the economy. 
Legislators and staff who attended heard from a panel of students before touring the facility. One student explained that he earned minimum wage before attending MCTI. He will soon graduate as a nationally certified mechanic. Another student talked about the relief of focusing on industry-specific training rather than balancing several classes in a community college environment.
"MCTI is far more than just a school, it's an entire experience," Calley said. "Most of the students are away from home for the first time. Along with establishing a vocational pathway, they gain experience in independent living. Because skilled trades are in such high demand, these students are often recruited prior to graduation."
Of the nearly 10 students who addressed them, legislators learned that likely only one would have been eligible to attend community college – with no guarantee of graduating. MCTI's graduation rate is about 99 percent.
A video of the tour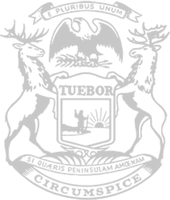 © 2009 - 2021 Michigan House Republicans. All Rights Reserved.
This site is protected by reCAPTCHA and the Google Privacy Policy and Terms of Service apply.