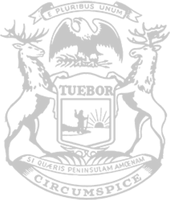 Rep. Calley leads House in approving plan to help Michigan communities bolster jobs
RELEASE
|
December 15, 2021
State Rep. Julie Calley this week helped lead the House in approving a $1.48 billion investment to offer relief to employers that continue to struggle from COVID shutdowns and help Michigan compete for economic development projects that bring new jobs to the state. 
The measure, approved by both the House and Senate with bipartisan support, provides relief for existing Michigan employers that continue to grapple with the lingering effects of the shutdowns – offering grants for the businesses hurt the most by the pandemic. The plan increases the small business personal property tax exemption from $80,000 to $180,000 and provides reimbursement to the local units of government. It also establishes a new fund the Legislature will be able to utilize to create incentives and prepare sites to attract new and growing businesses. It is funded entirely by federal COVID relief dollars allocated to the state.
"This is a great opportunity to provide relief to the job providers that are still hurting from the pandemic," said Calley, of Portland. "We're helping communities of all sizes build thriving local economies and putting Michigan families in a stronger position to find better jobs and earn higher pay."
Last week, the House approved House Bills 5602-04, which Calley helped sponsor, to create the Strategic Outreach and Attraction Reserve (SOAR) Fund, where the Legislature is now setting aside funding to compete for economic development projects. In addition to economic assistance for critical industries, the fund could be used to prepare future job sites for development and create workforce training opportunities.
"The competition for job creation is stronger than ever," Calley said. "Job providers want shovel-ready sites with access to things like high-speed internet, reliable utility lines, dependable roads and bridges, and a pool of trained, knowledgeable people ready to get to work."
The plan emphasizes accountability, transparency, and elevates the local perspective.  "Gone are the days where deals are made in the shadows and blank checks were handed over without any accountability," said Calley.
The legislature, as representatives of the people, will have a direct role in economic negotiations. Clear benchmarks for success will be established along with in-depth, transparent reporting requirements. To protect public tax dollars, claw-back provisions will also be required.
The economic development plan now advances to the governor for her expected signature.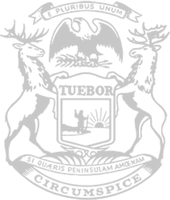 © 2009 - 2022 Michigan House Republicans. All Rights Reserved.
This site is protected by reCAPTCHA and the Google Privacy Policy and Terms of Service apply.