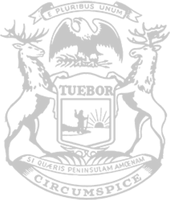 Rep. Calley: Increased partnership key between administration, Legislature as COVID-19 response continues
Select Committee meets with governor's top medical advisors Monday
State Rep. Julie Calley today said she looks forward to a stronger partnership between representatives of the people, Gov. Gretchen Whitmer's administration and the state's Department of Health and Human Services to address COVID-19.
Calley, of Portland, and other legislators on the Joint Select Committee on the COVID-19 Pandemic heard testimony Monday from Dr. Joneigh Khaldun, Chief Medical Executive and Chief Deputy Director for DHHS, as well as state epidemiologist Dr. Sarah Lyon-Callo. The select committee explored recommendations that have been made by experts and advisers to Gov. Whitmer as sweeping unilateral mandates were crafted in response to COVID-19.
"It is imperative legislators learn more about the thought process behind the many executive orders that have come from COVID-19," Calley said. "It's important that the public can be informed partners instead of subjects, and legislators are representatives of the public. The Supreme Court has ruled that the Legislature and the administration must work together to develop the state's approach to this pandemic.
"Our offices have heard from a number of people during these unprecedented times who are out of work and can't get needed unemployment benefits to pay bills and put food on the table. Others are suffering from anxiety, depression and substance use disorders because of isolation, or they were not able receive a needed medical procedure. There are multiple factors to this equation. The unintended consequences from these executive orders must be put more to the forefront in our response strategy."
Calley asserted to Khaldun that it is vitally important for the administration to prioritize, gather and release data on these additional factors so that the public has the assurance that a collective approach is being not only respected, but acted on.
Khaldun reported to the committee that the state's testing capacity is at a sufficient level currently, COVID-19 deaths have decreased even as cases rise and targeted therapeutic measures along with improved hospital capacity have bolstered Michigan's ability to combat the virus.
But Calley reiterated the crisis has impacted lives and livelihoods – and a more practical approach can be developed to operate safely and sensibly within the pandemic.
"Dr. Khaldun agreed with the concern that Michigan residents are worried about their health when it comes to seeking medical care and that those fears could delay necessary treatment," Calley said. "After listening to local health care workers share their concerns, I was pleased that she wanted to assure people that it is safe to seek care without delay, no matter the reason – and that facilities and staff have proper protocols in place to ensure patient protection.
"This hearing was a productive step forward as the Legislature works with the administration."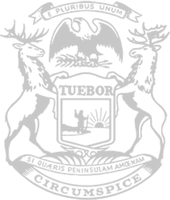 © 2009 - 2021 Michigan House Republicans. All Rights Reserved.
This site is protected by reCAPTCHA and the Google Privacy Policy and Terms of Service apply.