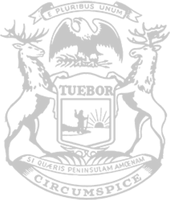 Rep. Calley: Evidence suggests failed contact tracing contract was politically motivated
Unnecessary delays caused in state's contact tracing efforts
State Rep. Julie Calley, of Portland, took issue with testimony offered to the Joint Select Committee on the COVID-19 Pandemic on Thursday. Department of Health and Human Services Director Robert Gordon discussed a failed, no-bid COVID-19 contact tracing contract awarded through Gov. Gretchen Whitmer's administration to a Democrat-connected firm.
The contact tracing efforts were designed to gather critical, confidential information from Michigan residents to track and mitigate COVID-19. Once it became public that the contracted vendor – Great Lakes Community Engagement – had significant partisan ties, the governor scuttled the arrangement amid outcry.
"Its adoption was definitely politically motivated," Calley said. "When the Auditor General reviewed the process of how this contract was awarded, Director Gordon pointed them in the direction of Andrea Taverna, saying she is the person who is primarily in charge of contact tracing. Ms. Taverna worked in Barack Obama's administration. The Auditor General determined DHHS staff sought advice on contact tracing from Ed Duggan, who now works for Joe Biden's presidential campaign.
"Ms. Taverna would not come before the Joint Select Committee, nor would she agree to interviews by the Auditor General. Instead, she referred all inquiries to her attorney."
Calley also outlined other concerning elements of the Auditor General's report. Not only was the contact awarded without accepting bids from other vendors, but its approval was not channeled through the State Emergency Operations Center, as was required.  Also, there had been no confirmation that the data collected by the vendor has been destroyed, until after the committee brought concerns to light.
"Contact tracing can be a pivotal element of the battle against COVID-19 and it involves amassing sensitive personal information and health data," Calley said. "We must provide assurance to participates, so that they know their personal information will be protected and not exploited."
Director Gordon disclosed to the committee that Gov. Whitmer made the call to cancel the contract on April 21 – five days after her office was made aware of the affiliation. 
"We have heard for months that contact tracing and testing were the keys to controlling COVID-19 and restoring people's jobs," Calley said. "Having to cancel the vendor and scramble to find another caused significant delays."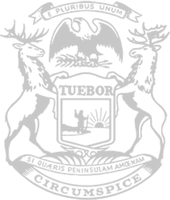 © 2009 - 2020 Michigan House Republicans. All Rights Reserved.
This site is protected by reCAPTCHA and the Google Privacy Policy and Terms of Service apply.