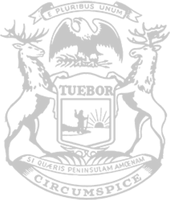 Rep. Calley announces plan to allow county-level data to drive COVID-19 decision-making
State Rep. Julie Calley this week helped lead a group of House Republican lawmakers who announced a plan aimed at giving the people of Michigan more certainty and control by allowing for data-driven COVID-19 responses that reflect conditions in local communities.
The plan relies on science-based, county-level data to guide decisions to keep people healthy and determine appropriate COVID-19 restrictions.
"This plan provides certainty and offers hope to guide Michigan through the stress and confusion of this pandemic," said Rep. Julie Calley of Portland. "You will have a voice in determining the COVID-19 responses in place in your own community. And when a decision is made, you will know why. By empowering people and listening to science, Michigan will have a safe, sensible and improved response to the virus as we move forward to better days ahead."
The plan was created by a work group formed to develop refinements to existing plans after the recent Michigan Supreme Court ruling striking down Gov. Whitmer's executive orders as unconstitutional. The plan builds upon themes first championed by House Republicans in April.
When the data supports it, local public health experts will have the option to modify their COVID-19 policies at the county-level – potentially loosening state limits on gathering sizes, business capacity and other measures that would remain in place in other counties. Health thresholds allowing local decision-making would be based on five clear scientific metrics:
Case rate. The number of confirmed community spread cases over a 14-day period is below 55 cases per 1 million people.
Positivity rate. The rate of positive tests related to community spread over a 14-day period must be below 5 percent.
Surge and hospital capacity. Hospitals must be able to handle a 20 percent surge in admissions or patient transfers, and they must be below a 25 percent hospitalization increase in the previous 14 days.
Sufficient PPE supply. Local health facilities must have at least a two-week supply of personal protective equipment on hand.
Ability to test for COVID-19. Counties must be able to test 15 people per 10,000 residents per day and turn around test results in three days or less.
If the data indicates a county is no longer meeting these COVID metrics, intervention strategies would immediately go into effect.
Calley said the plan was put together by looking to best practices in other states in consultation with Michigan medical and science professionals, several of whom joined lawmakers to express support for the goals of the proposal and a willingness to work together on further refinements as it moves through the legislative process. Among those in attendance were Miranda Sharp-Boisseau, a nurse supervisor from Portland; Brian Long, President/CEO of Memorial Healthcare in Owosso; and Dr. Justin Grill, Chief Medical Officer of Mercy Health Muskegon.
PHOTO INFORMATION: State Rep. Julie Calley speaks at a Tuesday press conference related to the state's COVID-19 response. She was joined by Miranda Sharp-Boisseau, BSN, left.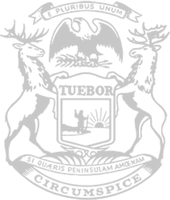 © 2009 - 2021 Michigan House Republicans. All Rights Reserved.
This site is protected by reCAPTCHA and the Google Privacy Policy and Terms of Service apply.