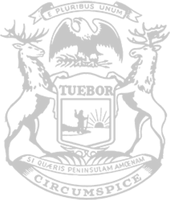 Rep. Bruck pushes for fix after retaining wall collapses along railroad tracks in Monroe
State Rep. Will Bruck recently called upon Norfolk Southern Railway to take action after a retaining wall separating a Monroe roadway from the company's railroad tracks collapsed, causing a safety hazard for the community.
Repairs are now underway on the retaining wall along Kentucky Avenue, which failed on June 30. The Monroe police contacted Norfolk Southern to report the situation that day immediately after an officer discovered large sections of cement had collapsed into the roadway, requiring a partial lane closure. The following day, the city was advised that a Norfolk Southern maintenance crew inspected the area and felt it was safe for continued rail service.
"The railroad's retaining wall is crumbling apart, sending large hunks of concrete into a city street when trains roll through – that's a safety hazard for people in Monroe who travel this street every day," said Bruck, R-Erie. "I work closely with city leaders and none of us were satisfied by Norfolk Southern's initial response, so I hopped on it to see what I could do at the state level."
After Bruck reached out to the Michigan Railroad Association, he heard from Norfolk Southern. The railway is now conducting repairs and is planning a full replacement of the retaining wall in 2024.
###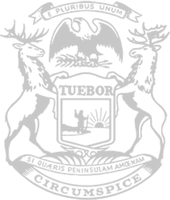 © 2009 - 2023 Michigan House Republicans. All Rights Reserved.
This site is protected by reCAPTCHA and the Google Privacy Policy and Terms of Service apply.