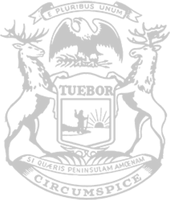 Rep. Brann's plan to permanently support sheriff patrols on rural Michigan roads signed into state law
RELEASE
|
September 27, 2022
Rep. Tommy Brann's plan providing permanent and stable funding for a program that helps protect people in rural Michigan communities was recently signed into law by Gov. Whitmer.
The state's secondary road patrol program provides resources to help county sheriff departments patrol roads located outside of cities and villages. Brann sponsors legislation that will dedicate a portion of liquor taxes already collected by the state to the road patrol program — $15 million in the first year, with the amount adjusted for inflation in future years. Taxes charged to consumers do not change in any way.
The plan will fix a long-term funding problem, which often required the Legislature to scramble to address shortfalls every year. Brann worked on a solution for five years and said he "never gave up because public safety is so important" to Michigan.
"The secondary road patrol is a big part of our overall plan to keep people safe and support the brave men and women working in law enforcement," said Brann, of Wyoming. "Why try to patch up a broken funding system year after year? Let's solve the problem instead. Now we'll have a sustainable road patrol with stable funding. Deputies will know they've got a job and families in rural communities will know they've got law enforcement on duty."
The secondary road patrol program is currently paid for through an assessment on traffic tickets, but that revenue has declined in recent years. Revenue from the liquor tax, on the other hand, has risen in recent years.
Brann chairs the House Appropriations Subcommittee on Military and Veterans Affairs and State Police.
House Bills 5569, 5732 and 5772 were signed by Gov. Whitmer this week.
###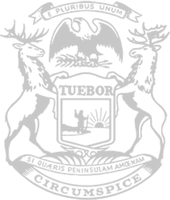 © 2009 - 2023 Michigan House Republicans. All Rights Reserved.
This site is protected by reCAPTCHA and the Google Privacy Policy and Terms of Service apply.