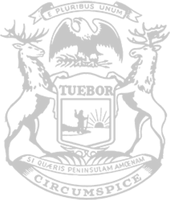 Rep. Brann: Legislation would help protect dogs in snow, cold weather
Rep. Tommy Brann said this week's winter snowstorm is a reminder that Michigan state law should be changed to better protect outdoor pets.
Brann sponsors House Bills 4784-86. His plan would ensure basic shelter standards for outdoor dogs – including year-round protection from extreme weather to keep animals in good health.
"Pet ownership comes with responsibility. It's common sense and decency to help prevent animal cruelty," said Brann, of Wyoming. "The goal is to set clear, simple standards that everyone can follow and investigators can enforce. It's just the right thing to do."
A doghouse, for example, would need a roof and a floor – with dry bedding to provide insulation from the cold and damp. If the dog is taken inside a residence, it must be kept in a space with appropriate light, ventilation and temperature control.
Brann's legislation was drafted with the help of animal control officers.
"We need standards broad enough to cover a wide range of scenarios, and clear enough to let front-line responders do their jobs and protect animals," Brann said.
Brann's legislation has been assigned to the House Judiciary Committee.
###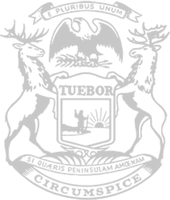 © 2009 - 2023 Michigan House Republicans. All Rights Reserved.
This site is protected by reCAPTCHA and the Google Privacy Policy and Terms of Service apply.