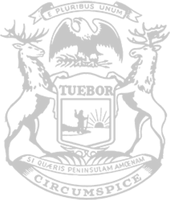 Rep. Brann issues statement in support of open carry gun ban inside Michigan Capitol
Rep. Tommy Brann of Wyoming today issued the following statement after the Michigan Capitol Commission voted to ban open carry of firearms inside the state Capitol:
"While I continue to stand strong in defense of constitutional rights like the right to bear arms and the right to peacefully protest, I also believe public safety and the safety of law enforcement, government employees and elected officials are paramount.
"After many months of meaningful discussion and research, the Michigan State Capitol Commission decided to enact an open carry ban inside the Michigan State Capitol. While I think the proper authority to make this decision one way or the other is the Legislature rather than the commission, I encourage everyone to respect our men and women in law enforcement and the commission's decision.
"The Michigan State Capitol Commission consists of the Secretary of the Senate, the Clerk of the House of Representatives, two individuals jointly appointed by the Secretary of the Senate and the Clerk of the House, and two individuals appointed by the Governor. The commission manages, maintains and restores the Michigan State Capitol Building and its grounds. The commission appoints an individual to manage the day-to-day operations of the site and employs staff to carry out these responsibilities.
"The Michigan Capitol Commission's decision to ban the open carry of firearms inside the state Capitol Building was a tough conclusion that was not made lightly. The panel tried to strike a balance between protecting the safety of the people who visit and work in the building while continuing to protect our Second Amendment rights. School kids and others who come to the Capitol to visit – we have a responsibility to them. A ban on open carry will help fulfill that responsibility, while preserving the right to open carry outside, and to carry concealed weapons inside for those who may do so legally. I will respect the decision and will continue to support any and all efforts to protect and strengthen our First and Second Amendment rights."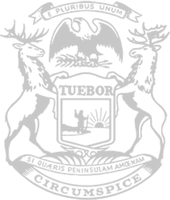 © 2009 - 2022 Michigan House Republicans. All Rights Reserved.
This site is protected by reCAPTCHA and the Google Privacy Policy and Terms of Service apply.