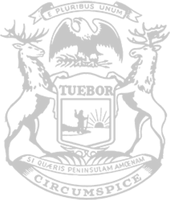 Rep. Borton votes to approve comprehensive infrastructure investment
State Rep. Ken Borton, of Gaylord, today voted for a massive investment in Michigan's infrastructural present and future – one that will help workers, families and small-business owners.
The $4.7 billion plan will tend to aging facilities and infrastructure, spur community and economic development, provide access to safe drinking water, ramp up technology to meet today's needs, and more.
"The resources the Legislature is sending to the governor are a historic step in improving our state's infrastructure," said Borton, who serves on the House Appropriations Committee. "When the governor bonded for large, state-owned highways, many people I talked with wondered what was going to be done to address local infrastructure. They saw a lot of future tax dollars going to big highways, and there is certainly some benefit to that. But they wanted to know about those roads and bridges they use from driveway to highway. This is a comprehensive plan that addresses this important need and many others – while putting northern Michigan on the road to prosperity."
Highlights of Senate Bill 565 include:
Technology and energy: A $250 million investment will boost access to the broadband internet needed for work, school and everyday life. Borton strongly supported this element of the plan, underscoring rural areas that were at a disadvantage during COVID-19, shutdown orders and remote learning due to a lack of reliable high-speed internet access.
Road and bridge repairs: More than $380 million will assist state and local projects across the state. Additional resources will support airports and other transportation projects.
Safe, clean drinking water: A nearly $2 billion investment will help provide safe drinking water and "clean water" grants in Michigan communities – combatting PFAS, replacing lead pipes, establishing "healthy hydration" centers in schools and improving sewer systems.
Community support and development: Local communities across Michigan would receive $322 million in COVID relief and $46 million to protect against falling revenue that impacts critical local services. More support would be provided for affordable housing, along with mortgage and rent assistance.
Parks and recreation: A total of $250 million will improve state parks and an additional $200 million will benefit new projects in local parks.
Borton also voted to approve House Bill 5525, which includes additional measures to stabilize and improve service at Michigan's struggling Unemployment Insurance Agency. A $100 million investment will help offset fraud and bolster the benefits trust fund, which fell from above $4.5 billion to under $1 billion during the pandemic.
The plan also beefs up resources to fight fraud and improve customer service at the UIA without asking businesses to pay more into the system.
"Many local businesses were shut down by executive order and could not generate revenue through no fault of their own," Borton said. "Small businesses are the backbone of our state and local economies, and it is important they continue to be held harmless as this fund is replenished."
The plans, which include a total of more than $4.2 billion in federal resources and nearly $600 million in state resources, will soon head to the governor for consideration.
#####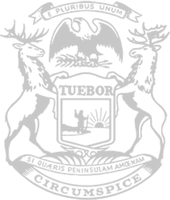 © 2009 - 2023 Michigan House Republicans. All Rights Reserved.
This site is protected by reCAPTCHA and the Google Privacy Policy and Terms of Service apply.