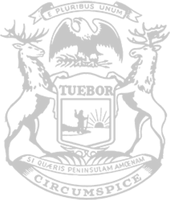 Rep. Borton: Visit can show President Biden how his policies hurt Northern Michigan
State Rep. Ken Borton, of Gaylord, today issued the following statement ahead of President Joe Biden's visit to Northern Michigan:
"Northern Michigan is certainly well-deserving of President Biden's recognition and attention. The president of the United States is always welcome to visit our neck of the woods, meet the terrific people who live and work here, and enjoy the beautiful outdoor scenery.
"I hope President Biden will take advantage of this trip to learn about the negative impact his policies have on the people of Northern Michigan. One particularly glaring example developed quite recently, when the Biden administration announced another bureaucratic delay before the Line 5 tunnel can be constructed. Enbridge's Line 5 safely and efficiently brings fuel to Northern Michigan, and a tunnel around the pipeline will provide even greater protection for the Straits of Mackinac and our Great Lakes. In the process, tunnel construction will energize our economy and provide high-quality jobs for skilled workers right here in Northern Michigan.
"Although the plan for the tunnel earned bipartisan approval from the Legislature in 2018, Gov. Gretchen Whitmer, a close ally of the president, has tried repeatedly to shut down the pipeline in the Straits altogether. I am glad the governor will accompany the president on his visit, and I hope they both will see how real people benefit from Line 5 and the safety tunnel. Politically motivated opposition from state and federal officials is wrong for Northern Michigan's energy and economy."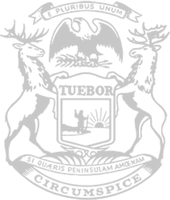 © 2009 - 2021 Michigan House Republicans. All Rights Reserved.
This site is protected by reCAPTCHA and the Google Privacy Policy and Terms of Service apply.