Rep. Borton: Vigorous attempt by Gov. Whitmer, Lansing Democrats to hike taxes on families, small businesses halted by Republicans
State Rep. Ken Borton, R-Gaylord, today issued the following statement celebrating expected tax relief for the people of Michigan after Republicans in the Legislature prevented ongoing attempts by Democrats to take away a much-needed income tax rollback:
"I'm proud to say my Republican colleagues and I stood firm against the ongoing efforts by Gov. Whitmer and Lansing Democrats to upend a 2015 Republican-led law that if left alone, would trigger an automatic, permanent cut to the income tax rate. Michigan taxpayers, and small businesses will now see ongoing financial relief for years to come. Instead of the derisory one-time $180 'relief' checks offered by the governor, or a hike in taxes, Michiganders and small businesses will be able to save thousands of dollars. Working families and seniors will see even more relief. This comes at a time when folks are struggling to make ends meet due to the high cost of living and rampant inflation. I'm happy to say we delivered a major win for Michiganders."
Under current state law, the individual income tax rate is set to be cut this year thanks to a law passed in 2015 by Republicans. The law stipulates that when government takes in too much money, an automatic income tax cut is triggered. The Senate advanced a version of House Bill 4001 Tuesday night that will allow the permanent, automatic income tax cut to take effect this spring for Michigan residents and small businesses. Other provisions to increase tax savings for retired seniors and boost the earned income tax credit for working families — policies House Republicans proposed at the start of this year — will take effect next year should the governor sign the bill.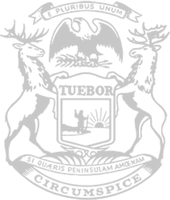 © 2009 - 2023 Michigan House Republicans. All Rights Reserved.
This site is protected by reCAPTCHA and the Google Privacy Policy and Terms of Service apply.