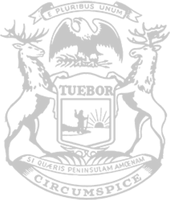 Rep. Borton: Veto of bird feeding legislation flies in face of common sense
State Rep. Ken Borton, of Gaylord, today issued the following statement after Gov. Gretchen Whitmer vetoed his House Bill 4088, which would have allowed recreational wildlife and bird feeding:
"Gov. Whitmer's veto of my bipartisan legislation flies in the face of common sense, making criminals out of Michigan residents who feed the birds. Mary Poppins would be disappointed.
"Feeding animals is a great way to experience nature. Unfortunately, overly broad government rules punish individuals who simply place food in their yards — even to keep animals from starving. Filling a birdfeeder can be a crime if the food might attract deer or elk. My plan would have protected citizens from unjust fines and allowed recreational bird and wildlife feeding.
"Although the Department of Natural Resources claimed objection was based in science, it failed to provide hard evidence as the bill moved through the legislative process. In fact, the chief of the department's Wildlife Division admitted in a hearing he was not aware of any study indicating backyard bird feeding contributes to the spread of chronic wasting disease or bovine tuberculosis. The governor's rejection puts talking points from bureaucrats ahead of people and animals alike."
HB 4088 would have allowed people to place up to two gallons of feed within 300 feet of a residence for recreational animal viewing or to prevent animals from starving. Rules by the Michigan Department of Natural Resources related to the spread of disease prohibit feeding throughout most of the state if it may attract deer or elk. HB 4088 earned bipartisan support in the Legislature.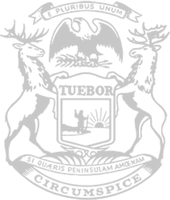 © 2009 - 2023 Michigan House Republicans. All Rights Reserved.
This site is protected by reCAPTCHA and the Google Privacy Policy and Terms of Service apply.