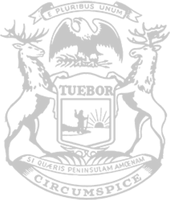 Rep. Borton touts Northern Michigan support in state budget
RELEASE
|
September 22, 2021
The Michigan Legislature today approved two important Northern Michigan infrastructure projects in the state budget, announced state Rep. Ken Borton, vice chair of the House Appropriations Subcommittee on Transportation.
The budget secures $500,000 to help Mancelona expand the sewer system along US-131 to reach more homes and businesses. An expansion would allow existing properties — including low-income housing — to transition from septic systems, and it would encourage new developments on vacant properties.
The state plan also appropriates $2 million to repair sections of three roads in Antrim County. The funds will be used for a complete reconstruction of 4.7 miles of pavement on Del Mason, Schoolcraft and Batchelder roads.
"Northern Michigan is a great place to live and work — and a great place to visit for those from out of town," said Borton, of Gaylord. "Road repairs will make it easier for visitors and local residents to travel in the community, and expanding the Mancelona sewer line will ensure residents and businesses have the reliable access they need. I am proud to see these efforts become reality in this year's budget."
The projects are included in Senate Bill 82, which outlines the state budget for the upcoming fiscal year that begins on Oct. 1. SB 82 now advances to the governor for her consideration.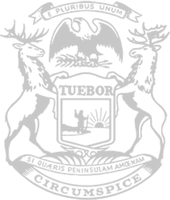 © 2009 - 2022 Michigan House Republicans. All Rights Reserved.
This site is protected by reCAPTCHA and the Google Privacy Policy and Terms of Service apply.