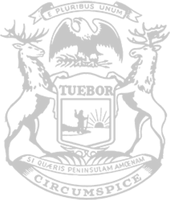 Rep. Borton to serve on House Appropriations Committee for 2021-22 legislative term
State Rep. Ken Borton, of Gaylord, today was appointed by Michigan House Speaker Jason Wentworth to serve on the House Appropriations Committee.
The committee is responsible for deliberating on the annual budget and the ongoing supplemental budget appropriations. Frequently, the committee also considers legislation that is key to state budget implementation changes or public policy with significant budgetary expenditures.
"I'm pleased Northern Michigan is going to have a seat at the table as key funding measures for our state are discussed," Borton said. "Recently chairing the Board of Commissioners in Otsego County gives me tremendous experience for this role, and I am excited to get started as we look at ways to make our state a better place to live, work and raise a family."
Within the appropriations process, Borton will serve on subcommittees devoted to Agriculture & Rural Development/Natural Resources, Corrections, Judiciary and Transportation. He will serve as vice chair of the House Appropriations Subcommittee on Transportation.
Borton is in his first term representing residents of the 105th House District, encompassing Antrim, Charlevoix, Montmorency, Oscoda and Otsego counties.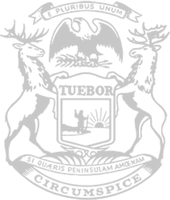 © 2009 - 2021 Michigan House Republicans. All Rights Reserved.
This site is protected by reCAPTCHA and the Google Privacy Policy and Terms of Service apply.