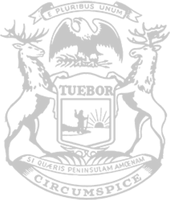 Rep. Borton stands up for rights of law-abiding gun owners in Michigan
State Rep. Ken Borton continues to stand up for law-abiding gun owners who will face additional government overreach if legislation being pushed by Lansing Democrats becomes law in Michigan.
Borton, of Gaylord, voted to protect Second Amendment freedoms and the right to privacy from increased government surveillance by voting against House Bills 4138, 4142 and 4143. The Democrat legislation requires universal background checks for firearm transfers and creates universal firearms licensing requirements.
"We all know that placing new onerous requirements on honest, law-abiding gun owners is not going to stop criminals who set out to commit evil acts of violence," Borton said. "These bills create a false sense of security for people who want to see the government 'do something' – without truly doing anything to address the mental health issues that are the root cause of violent crime in our society."
Borton also expressed concerns about the chilling effect the legislation could have on hunters throughout the state, as sales of long guns, including hunting rifles, are more heavily scrutinized than ever before. The Michigan Department of Natural Resources reported last year that the state has lost a quarter of a million hunters over the past generation.
"Under these bills, a grandfather who wants to sell his hunting rifle to one of his grandchildren would be expected to find a licensed firearm dealer, subject the child to a federal criminal background check, submit invasive paperwork, and pay a fee," Borton said. "These ridiculous requirements aren't going to do anything to stop criminals from getting guns. They're just going to make good people think twice about whether it's really worth jumping through hurdles to pass their love of hunting on to the next generation."
Despite Borton's opposition, Democrats in the House approved the bills with a 56-53, party-line vote. The plan now moves to the Senate for consideration.
###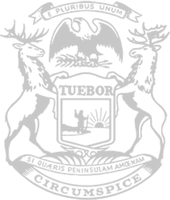 © 2009 - 2023 Michigan House Republicans. All Rights Reserved.
This site is protected by reCAPTCHA and the Google Privacy Policy and Terms of Service apply.