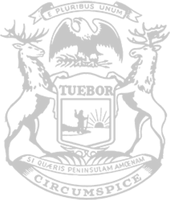 Rep. Borton slams veto of plan to expand internet access
Vetoed legislation would incentivize broadband construction
State Rep. Ken Borton today slammed Gov. Gretchen Whitmer for her veto of a bipartisan plan to incentivize construction of new broadband equipment to expand reliable internet service.
"Many Northern Michigan communities lack access to reliable internet service at sufficient speeds, but Gov. Whitmer's veto obstructs a bipartisan plan to remedy that problem," said Borton, of Gaylord. "This decision will be a bad for business and a disaster for families, especially given the rise of online work and school."
Whitmer on Wednesday vetoed House Bill 4210, part of a two-bill package to provide property tax exemptions for new broadband equipment in areas of the state in need of better internet service.
The main component in the proposal, Senate Bill 46, is currently awaiting final approval in the Senate before being sent to the governor's desk. SB 46 would exempt broadband equipment built between 2021 and 2025 from property taxes if the equipment serves an area without access to reliable internet service. The plan would set minimum internet speeds for exempted equipment, and new equipment would only be eligible for the first 10 years of use.
HB 4210 would adjust the Railroad Act to reflect property tax changes that would be made by SB 46. Both bills received bipartisan support in the House of Representatives.
"Gov. Whitmer says she vetoed this plan because it did not require fast enough speeds, but rural residents want to see improvement as soon as possible," Borton said. "She is denying residents faster, more reliable internet access — supposedly for the benefit of the very workers and students currently struggling to complete their responsibilities."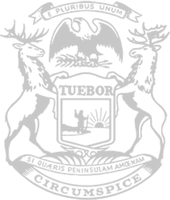 © 2009 - 2021 Michigan House Republicans. All Rights Reserved.
This site is protected by reCAPTCHA and the Google Privacy Policy and Terms of Service apply.