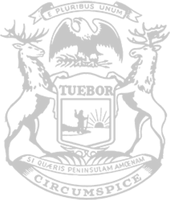 Rep. Borton slams governor for blocking bipartisan tax cut for consumers, local businesses
State Rep. Ken Borton today blasted Gov. Gretchen Whitmer for flip-flopping and opposing a bipartisan plan to provide a tax cut for Michigan residents and small businesses.
The Legislature and governor had agreed this week to approve legislation to exempt installation and delivery fees from sales and use taxes, but the governor changed her mind and killed the plan before lawmakers could vote on it.
"If there's one thing Gov. Whitmer loves more than flip-flopping, it's blocking bipartisan tax cuts," said Borton, R-Gaylord. "Now she did both at once. After agreeing to our plan to eliminate sales taxes on installation and delivery services, she backed out at the last minute and tanked the bipartisan proposal. The governor's pivot will leave an unfair, unnecessary tax on small businesses and their customers."
House Bills 5080 and 5081 — the plan the governor had previously agreed to support before backing out — would clarify that installation and delivery costs not included in the price of a product are exempt from Michigan's sales and use taxes, provided that the seller lists the exempted costs separately on a bill or invoice.
Earlier this year, Whitmer vetoed three bipartisan tax relief plans — two income tax cuts and a gas tax pause — which Borton and his colleagues approved to help working families in Michigan.
###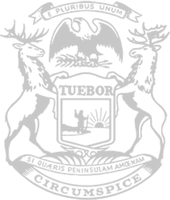 © 2009 - 2023 Michigan House Republicans. All Rights Reserved.
This site is protected by reCAPTCHA and the Google Privacy Policy and Terms of Service apply.