Rep. Borton slams Democrats for flip-flopping on maternal health, adoption funding from bipartisan budget
RELEASE
|
September 29, 2022
State Rep. Ken Borton today criticized Democratic legislators who voted for the state's bipartisan budget but changed their votes and opposed funding for maternal health and adoption services after the governor removed it from the budget.
Borton, R-Gaylord, and the Michigan House of Representatives today considered overriding vetoes by Gov. Gretchen Whitmer and passing the budget line items into law, but Democrats changed their votes and prevented the two-thirds support necessary to override a veto.
"After we in the Legislature worked in a bipartisan fashion to advance common-sense ideas, Gov. Whitmer shamefully vetoed funding from our bipartisan budget to help moms and kids," Borton said. "Now, Democrats caved to pressure from the governor. Shallow, partisan shenanigans like this are a disservice to Michigan families — women and children — who would have received support."
Borton and his colleagues attempted to overturn the governor's veto of multiple line items from the budget, which passed the House 97-9, to support maternal health and adoption: a $4 million maternity home program to help pregnant women in need of safe housing and prenatal care; $1.5 million for pregnancy resource centers; $10 million to promote the adoption of infants in need of a home and provide information about adoption as an alternative to abortion; and $2 million to offer tax credits to adoptive parents.
Despite the strong bipartisan support for the budget vote in July, House Democrats blocked the line items from taking effect.
###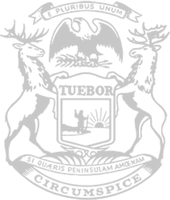 © 2009 - 2023 Michigan House Republicans. All Rights Reserved.
This site is protected by reCAPTCHA and the Google Privacy Policy and Terms of Service apply.