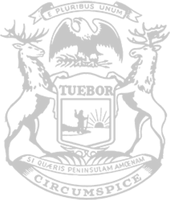 Rep. Borton selected to House leadership team in 2023-2024
RELEASE
|
November 10, 2022
Northern Michigan legislator to chair incoming Republican Caucus
State Rep. Ken Borton will serve as Republican Caucus chair in the Michigan House of Representatives beginning in January.
Borton's colleagues in the caucus today elected him to the position for the 102nd Legislature — the 2023-2024 term.
"House Republicans have led the way and advanced common-sense policies to help families in Northern Michigan and around the state," said Borton, R-Gaylord. "Throughout the coming two years, we'll keep putting forward a vision to make our state a better place to start a family, get a well-paying job, and run a business, and I look forward to helping lead that work."
Borton is the only representative from Northern Michigan on the House Republican leadership team.
"As state representative, I'm working to preserve our way of life in Northern Michigan — supporting our hard workers and local businesses, conserving our natural resources, promoting outdoor recreation, and defending the freedoms we hold dear," Borton said. "As Republican caucus chair, I'll be able to give Northern Michigan residents a critical voice at the table."
As caucus chair, Borton will play an influential role helping lead caucus discussions about key policy issues. Borton said he and House Republicans will voice the priorities of citizens around the state and advance legislative proposals in the upcoming term. Borton succeeds Rep. Matt Hall, who will serve as Republican Leader in the new term, in the caucus chairmanship.
Elected to his second two-year term on Tuesday, Borton will represent the new 105th District, which includes Crawford, Missaukee, Otsego, and Roscommon counties and parts of Antrim, Kalkaska, and Oscoda counties.
In his first term, Borton has served on the influential House Appropriations Committee, where he is the majority vice chair of the Transportation Subcommittee and also serves on the subcommittees for Agriculture and Rural Development and Natural Resources; Corrections; and Judiciary.
###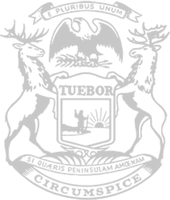 © 2009 - 2023 Michigan House Republicans. All Rights Reserved.
This site is protected by reCAPTCHA and the Google Privacy Policy and Terms of Service apply.