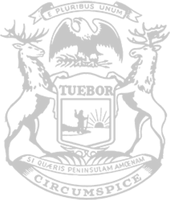 Rep. Borton: Resources will combat COVID-19 in Northern Michigan communities
RELEASE
|
December 15, 2021
End-of-year spending plan also includes support for snowmobiling
State Rep. Ken Borton, a member of the House Appropriations Committee, today voted for legislation to provide additional resources for the COVID-19 response and other important projects in Michigan.
"When people come down with COVID-19, early treatment is so important," said Borton, of Gaylord. "Our plan will support monoclonal antibodies and other treatments to help people recover from COVID-19 and reduce the risk of serious symptoms or death. Resources for health care workers will also help treat COVID-19 in our Northern Michigan communities."
House Bill 5523 would allocate $134 million for early COVID-19 treatments, including monoclonal antibody treatments. A $300 million appropriation would help health care facilities recruit and retain employees. Another $90 million would support vaccinations. Both HB 5523 and another spending plan, HB 4398, propose resources for COVID-19 testing.
Borton also highlighted $3.5 million in HB 4398 for snowmobile trail development and maintenance, which he said will support recreational opportunities for Northern Michigan residents and tourists.
"Snowmobiling is almost a way of life for many Northern Michigan residents and visitors, and funding will support this winter recreation," said Borton.
HBs 5523 and 4398 now advance to the Senate. The Senate is expected to concur in HB 4398 in a timely manner.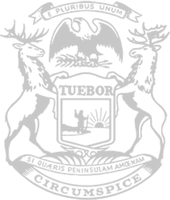 © 2009 - 2023 Michigan House Republicans. All Rights Reserved.
This site is protected by reCAPTCHA and the Google Privacy Policy and Terms of Service apply.