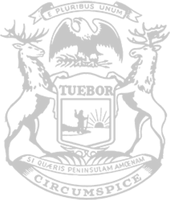 Rep. Borton: Relief plan right move for Northern Michigan
State Rep. Ken Borton, who serves on the House Appropriations Committee, and the Michigan House of Representatives today approved a COVID-19 relief plan to support workers and businesses.
House Bill 5524 is a $184.6 million relief plan to help restaurants, fitness centers and other businesses hurt most by the pandemic. The plan also helps health care professionals and other occupational license holders who weren't allowed to work for part of the pandemic, while making more resources available for small businesses through community development investments.
"This relief is the right move for Northern Michigan," said Borton, of Gaylord. "After a setback for workers and businesses from Gov. Whitmer's orders, this plan will help strengthen our communities and continue an economic comeback."
Highlights of the House plan include:
Helping restaurants. An estimated 3,000 have closed permanently since the pandemic began, and those still in business are chronically short-staffed. The plan provides funding to refund certain state fees charged to restaurants even though they were shut down by the governor's orders, and adds $10 million to help restaurants train and certify employees to safely serve alcohol in accordance with certification guidelines.
Providing occupational fee relief. The state of Michigan requires licenses and charges fees to workers in several occupations — from health care to cosmetology to construction. People in many of these occupations were not allowed to work for portions of the pandemic, so the House plan would refund or prorate state fees accordingly.
Supporting tourism and entertainment. A $30 million grant program would help local convention and visitor bureaus critical to local economies. Movie theaters, which were just beginning to revive before the latest COVID surge crippled attendance again, would receive $18 million. Live entertainment venues also would receive additional support.
Boosting health and fitness centers. Roughly a third of the centers in Michigan have closed permanently after state-ordered shutdowns of six months earlier in the pandemic. A $53 million hardship grant program would benefit an industry dedicated to improving the health of Michigan residents.
Bolstering community development. The House plan also provides $25 million for community development financial institutions to assist revitalization efforts and help small businesses.
The relief plan would come in addition to a $409 million small business relief plan signed into law in December 2021. Gov. Whitmer had vetoed previous business relief efforts during the pandemic.
HB 5524 passed the House with overwhelming bipartisan support and now heads to the Senate for consideration.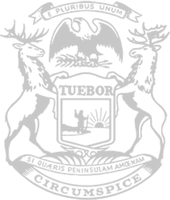 © 2009 - 2022 Michigan House Republicans. All Rights Reserved.
This site is protected by reCAPTCHA and the Google Privacy Policy and Terms of Service apply.