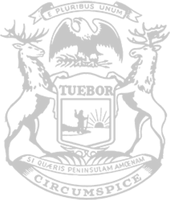 Rep. Borton opposes governor's attempted Line 5 shutdown
State Rep. Ken Borton today reiterated his opposition to the governor's attempts to shut down Enbridge's Line 5 pipeline through the Straits of Mackinac.
"Line 5 safely provides oil and natural gas to Northern Michigan and supports jobs throughout the state," said Borton, of Gaylord. "Gov. Whitmer's decision to close the pipeline will hurt Michigan's energy supply and economic outlook, and I will continue to stand up for the people in our state who count on Line 5."
In November of 2020, Gov. Gretchen Whitmer notified Enbridge that she would revoke and terminate its easement to use the pipeline through the Straits, effective after 180 days, on May 12, 2021.
Litigation between Enbridge and the state has ensued, and Enbridge has made it clear the pipeline will remain in operation while that continues.
On Tuesday, the House Transportation Committee took testimony on the pipeline and the economic and environmental consequences that could result from shutting it down. Without Line 5, one economics professor testified, it would require thousands of trucks transporting fuel daily to make up for the loss of Line 5, adding hundreds of thousands of trucking miles each month. The additional activity necessary without the pipeline would increase tons of carbon monoxide and nitrogen oxide annually.
In 2018, the Michigan Legislature passed a law requiring an underground utility tunnel in the Straits as an additional safety precaution, and Enbridge is preparing for construction. The state approved required permits for tunnel construction in January.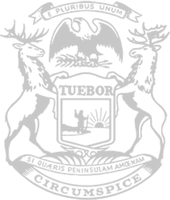 © 2009 - 2022 Michigan House Republicans. All Rights Reserved.
This site is protected by reCAPTCHA and the Google Privacy Policy and Terms of Service apply.