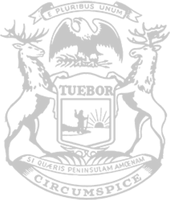 Rep. Borton issues SOS: Proposal by Secretary of State will weaken election integrity
RELEASE
|
September 24, 2021
Residents encouraged to speak up about proposed rules
State Rep. Ken Borton today informed Northern Michigan residents of an opportunity to express their opinions about Secretary of State Jocelyn Benson's new proposal that would weaken election integrity measures.
"Two rules proposed by the Secretary of State will weaken procedures specifically designed to secure our elections, and a third will throw an unnecessary assignment at our hard-working local clerks," said Borton, of Gaylord. "I encourage Northern Michigan residents to speak up in support of election integrity."
Borton said residents can share their views about the rules by visiting gophouse.org/protectmielections. Opinions shared via the online form will be submitted as public comment during the rulemaking process.
Michigan law requires any citizen who wishes to vote absentee to submit a signed application requesting a ballot. The local clerk must then compare the signature with the one in the voter's file before issuing a ballot. After receiving and completing the ballot, the voter must sign the return envelope, and the signature would again be cross-checked by the local clerk. One of the proposed rules would require local clerks to begin the comparison under the presumption that all signatures are valid, making it more difficult to flag questionable signatures and prevent fraud. Another proposal would maintain the online absentee application Benson launched in June 2020, which allows any voter to request a ballot without physically signing the application.
"Our Michigan Constitution provides a right to cast an absentee ballot, and signature matching is an important safeguard for voters exercising that right," Borton said. "By maintaining an online application and presuming signatures are valid, the proposed rules will undermine the integrity of signature verification."
The other rule would establish a new process for disqualifying candidates for office based on certain campaign finance information. Campaign finance reports are filed either with the Department of State or county clerks, but the proposal would now require city and township clerks to obtain and review these files to determine the eligibility of local candidates.
Public comment on the rules must be submitted before an administrative hearing scheduled for 9 a.m. on Oct. 1.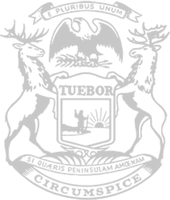 © 2009 - 2022 Michigan House Republicans. All Rights Reserved.
This site is protected by reCAPTCHA and the Google Privacy Policy and Terms of Service apply.