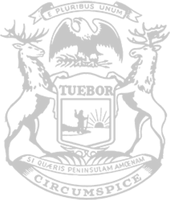 Rep. Borton invites Northern Michigan residents to submit comment about latest jobless agency blunder
State Rep. Ken Borton today encouraged Northern Michigan residents to share their stories regarding a recent error by the Unemployment Insurance Agency.
The UIA recently contacted nearly 650,000 beneficiaries who were approved for Pandemic Unemployment Assistance (PUA). When the individuals applied, they were approved under criteria — originally included on the UIA application — that the federal government determined to be invalid. Letters from the UIA asked those approved for an invalid reason to resubmit information so the agency can reassess whether they qualified for the program.
Borton invited PUA recipients who received such a letter to describe their experiences to the House Oversight Committee, which will be reviewing the issue. Residents can submit information to the committee through an online form.
"The UIA messed up — plain and simple — and this error has left hundreds of thousands of Michigan residents in limbo," said Borton, of Gaylord. "I encourage anyone affected to provide details about this experience so we in the Legislature can better understand and address the problem."
Claimants should also follow any instructions outlined in communications from the UIA.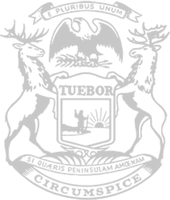 © 2009 - 2023 Michigan House Republicans. All Rights Reserved.
This site is protected by reCAPTCHA and the Google Privacy Policy and Terms of Service apply.