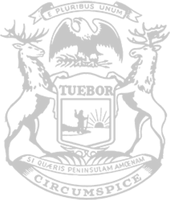 Rep. Borton: House budget will pave the way to recovery
State Rep. Ken Borton, a member of the House Appropriations Committee, today lauded House approval of a spending plan to help Michigan recover from the COVID-19 pandemic.
"We all know how hard our state has suffered from the pandemic and economic shutdowns mandated by the Whitmer administration," said Borton, of Gaylord. "Our House budget will pave the road to economic recovery for businesses and workers, as well as academic recovery for struggling students. As majority vice chair of the transportation budget subcommittee, I am especially pleased our plan will literally pave roads with a major investment in our infrastructure."
The budget was approved by the House of Representatives in a series of votes on Tuesday, Wednesday and today. The plan allocates supplemental funding for the current fiscal year, including pandemic relief from the federal government, and provides the regular budget for the next fiscal year that begins in October.
To help boost the recovering Michigan economy, the House budget:
Allocates $28.7 million to the Going Pro Talent Fund, which has helped thousands of Michigan businesses train workers to fill and keep quality jobs;
Invests $767.6 million in child care to help parents return to the workforce and provide for their families;
Requires the Pure Michigan campaign to promote economic sectors most hurt by the pandemic; and
Requires the Michigan Occupational Safety and Health Administration to provide businesses refunds for fines that were collected under orders ruled unconstitutional by the Michigan Supreme Court.
To help struggling students, the spending plan:
Increases the minimum foundation grant by $100 per pupil and the maximum grant by $50 per pupil;
Invests $102.3 million into the School Aid Stabilization Fund to ensure resources for students are available even if revenues are less than expected;
Provides $281.5 million for the Great Start Readiness at-risk preschooler program and $522 million to support K-12 at-risk pupils; and
Allocates $4.8 billion in federal supplemental funding to help students navigate challenges from the pandemic, including remedial education programs and assistance to reengage students facing academic struggles.
The $7 billion funding plan for roads and transportation provides an additional $600 million investment for roads and bridges in the upcoming fiscal year, including support for local road and bridge bundling initiative, and advance payments on transportation bonding debt. The plan includes the use supplemental federal funds to support state and local highway infrastructure programs.
The House budget now advances to the Senate for consideration.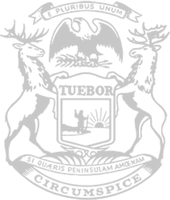 © 2009 - 2021 Michigan House Republicans. All Rights Reserved.
This site is protected by reCAPTCHA and the Google Privacy Policy and Terms of Service apply.