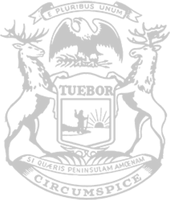 Rep. Borton helps spur growth in northern Michigan with advancement of development projects
State Rep. Ken Borton, of Gaylord, today voted to advance multiple recreational projects within legislation that will make key improvements to communities across northern Michigan.
A pair of projects in Charlevoix County will continue work on the Boyne City to Charlevoix Trail and make upgrades to the Sportsman's Park River Access point in East Jordan.
In Antrim County, the proposal also lays out redevelopment at the Torch River Bridge Boating Access site through the Department of Natural Resources.
The projects are part of a wide-ranging Natural Resources Trust Fund proposal moving through the Legislature. House Bill 4469 allocates nearly $38 million for various projects, including 30 acquisition projects across the state and 46 development projects in the form of grants. The Michigan Natural Resources Trust Fund Board initially approved the projects in December.
"I support this funding and helped advance it through the Legislature because it's important for our communities to have top-quality recreational opportunities," Borton said. "These projects are going to make northern Michigan a better place to live and raise a family – and that stimulates growth in our region."
A total of $292,600 will go toward the third of five phases of development on the Boyne City to Charlevoix Trail. This includes two miles of new trail from North Springwater Beach Road through the village of Horton Bay to the Teesdale Nature Preserve – partially along Lake Charlevoix. The paved 10-foot-wide trail will ultimately connect Boyne City with the Little Traverse Wheelway.
A total of $300,000 will renovate the 16-acre Sportsman's Park in East Jordan for improved access to the Jordan River Water Trail. The improvements also include a non-motorized watercraft landing, an accessible canoe and kayak launch, and other facility upgrades. Another $300,000 will go toward a state development project which renovates and expands the existing Torch River Bridge boating access site using recently acquired property near the original site in Antrim County.
Money in the Natural Resources Trust Fund comes from the development of minerals on state land – not general tax money – and is distributed on an annual basis in partnership with local governments. The money must be used for acquisition or recreational development projects, according to the Michigan Constitution. The trust fund program dates back to the 1970s.
The projects within HB 4469 move to the Senate for further consideration.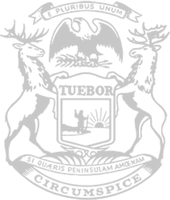 © 2009 - 2021 Michigan House Republicans. All Rights Reserved.
This site is protected by reCAPTCHA and the Google Privacy Policy and Terms of Service apply.