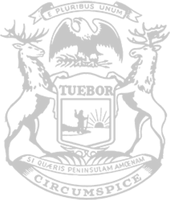 Rep. Borton helps advance comprehensive, well-rounded budget plan
State Rep. Ken Borton, of Gaylord, joined other House Appropriations Committee members today in advancing a budget plan that provides needed tax relief, makes crucial investments in public services such as roads and schools, and pays off debt.
The plan for the state budget year that begins Oct. 1 advances that now moves to the House floor includes:
Tax relief: With everyday costs soaring, the House plan would provide for $1 billion in annual tax relief starting in the upcoming fiscal year – significantly more than proposed by Gov. Whitmer. The governor's plan accounts for only about $369 million next budget year, and about $757 million once fully phased in through 2025. Whitmer has vetoed Republican plans that put more money back into the pockets of northern Michigan residents by lowering the income tax rate and suspending the gas tax, but Borton said efforts will continue to lower taxes immediately as part of the budget process.
Supporting students: A record-high school aid fund of nearly $20 billion includes a per-pupil foundation allowance of $9,000 per student, up $300 per student from the current year and more than $2,000 from a decade ago. The House plan includes more than $500 million for teacher recruitment/retention, $300 million in school safety initiatives, an additional $210 million for special education cost reimbursements, and more resources for rural transportation.
These investments come on top of the more than $6 billion in federal COVID-19 relief the Michigan Legislature has approved for schools in the past two years.
Safer communities: In addition to the school safety investments, the budget includes more than $125 million for a variety of efforts to recruit and retain local public safety officers. It provides more than $100 million for improved law enforcement communications and more resources for community policing initiatives.
Better roads: The House plan includes a Department of Transportation budget of nearly $6.8 billion, including an additional one-time investment of $750 million specifically for local roads across the state – continuing House Republican efforts to improve roads without additional tax increases.
"People are seeing higher prices every time they go to the gas station, grocery store and pharmacy. They need real relief and have called on their elected officials to find solutions," Borton said. "This plan will let people keep more of what they earn to meet the demands of rising costs – while also continuing to fund services in our communities that both people and families need and use every day."
The plan also invests in training Michigan workers for high-demand jobs and addresses debt in public employee pension systems, including for teachers and state police.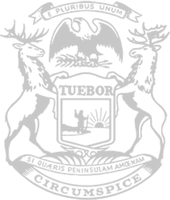 © 2009 - 2023 Michigan House Republicans. All Rights Reserved.
This site is protected by reCAPTCHA and the Google Privacy Policy and Terms of Service apply.