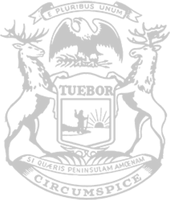 Rep. Borton: Governor praises broadband, but leaves out her own vetoes of internet expansion efforts
RELEASE
|
November 29, 2021
After Gov. Gretchen Whitmer praised federal spending for broadband infrastructure, state Rep. Ken Borton today pointed out her earlier rejection of two bipartisan bills to expand internet access in Michigan.
The governor today issued an executive directive instructing officials in her administration to work with the Legislature to implement funding included in the federal Infrastructure Investment and Jobs Act for broadband.
"The governor's praise for federal broadband spending conveniently leaves out her own lackluster record at the state level," said Borton, of Gaylord. "When fiscally responsible, bipartisan legislation to encourage private-sector internet investment came across her desk, she picked up her veto pen and rejected it.
"In the modern economy, people need a dependable internet connection for work and school, but access is poor in many regions of the state — especially rural communities like those in Northern Michigan. Gov. Whitmer blocked a bipartisan proposal to address this need, but now she wants to sing the praises of federal spending she had nothing to do with."
Whitmer vetoed House Bill 4210 and Senate Bill 46 this spring. The two bills would have authorized tax exemptions for new broadband equipment that increases internet service in areas with insufficient access. Under the bills, eligible equipment installed between the beginning of 2021 and the end of 2025 would be exempt from property tax, as well as a specific tax on utility property. Both bills passed the Legislature with bipartisan support.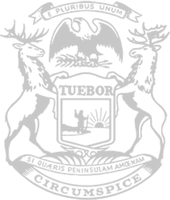 © 2009 - 2023 Michigan House Republicans. All Rights Reserved.
This site is protected by reCAPTCHA and the Google Privacy Policy and Terms of Service apply.