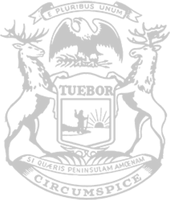 Rep. Borton: Gov. Whitmer and Lansing Democrats fall short of grasping true needs of Michigan residents, expect them to fund unsustainable budget
State Rep. Ken Borton, a member of the House Appropriations Committee and Republican Caucus Chair, today released the following statement in response to the governor's executive budget recommendations:
"Here in Michigan, we are fortunate enough to be sitting on over $8 billion of state surplus money. As an elected official from Northern Michigan, I am here to serve the best interests of folks in my community. The proposal from our governor is completely contrary to those needs.
"Due to a law passed by the Republican-led Legislature in 2015, an automatic cut to the individual income tax rate is expected to go into effect this year. This would not only provide immediate financial relief, but permanent, ongoing relief. However, the governor is touting a one-time $180 'inflation relief' check, in place of the income tax cut. This is a slap in the face to all Michiganders. Folks are struggling to make ends meet due to rampant inflation and the ever-increasing costs of essentials. I see it in my community every day. Do not be blinded by this one-time ploy – the governor has a prime opportunity to provide genuine savings for Michiganders across the board but is instead choosing to pander to large corporations.
"In total, the governor's plan would deliver Michigan residents $180. Once. In the Republican-proposed plan, which includes the income tax cut already in law, a $30K taxpayer for instance would reach that $180 threshold within a matter of two-three years, and then continue saving.
"The governor again ignored the needs of Northern Michigan, such as fixing local roads, and expanding broadband access and access to reliable mental health services. Her reckless spending plans are alarming, and disheartening for those in Northern Michigan who after four years of her leadership still don't feel their voices are heard.
"We must return some of our massive state surplus to the hard-working Michiganders who earned it."
Rep. Borton serves the 105th House District, which includes Crawford, Missaukee, Otsego and Roscommon counties, as well as portions of Antrim, Kalkaska, and Oscoda counties.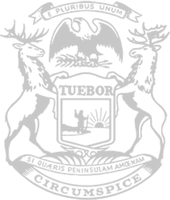 © 2009 - 2023 Michigan House Republicans. All Rights Reserved.
This site is protected by reCAPTCHA and the Google Privacy Policy and Terms of Service apply.