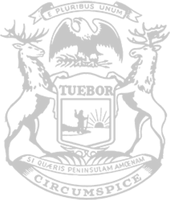 Rep. Borton fighting to get COVID-19 recovery funding into hands of Michiganders
State Rep. Ken Borton, of Gaylord, this week stood up for small-business owners, students and families by voting to override gubernatorial vetoes on pivotal COVID-19 recovery funding.
Gov. Gretchen Whitmer slashed nearly $1.5 billion from a plan recently approved by the Legislature, including over $800 million in school funding and over $400 million which would go directly to helping job providers. Many Democrats in the Michigan House were not supportive of the override, which caused it to fail without two-thirds support.
"I'm deeply disappointed in Gov. Whitmer's decision to veto this funding," Borton said. "So many local businesses are hurting, after being closed down by her burdensome orders and directives. Some of those small businesses may never come back and others are holding on by a thread. Our kids have also been out of a classroom setting where they can learn and develop. She prolonged their hardship with this decision.
"Worse, many Democrats voted to send this recovery plan to her desk last week. Their flip-flop to appease the governor means suffering for many people and their families across the state will continue."
More than 2.6 million people in Michigan have applied for unemployment during the pandemic, including many small-business owners who could not operate under wide-ranging orders from the governor. More than 21,000 people are still waiting to receive unemployment.
According to Harvard's "Track the Recovery" project, 40 percent of Michigan small businesses are closed.
"I will continue to work to get this recovery money into the hands of people who desperately need it," Borton said. "It's time to put politics aside and get people relief in this unprecedented time."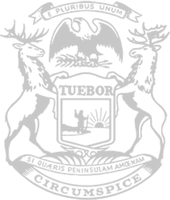 © 2009 - 2021 Michigan House Republicans. All Rights Reserved.
This site is protected by reCAPTCHA and the Google Privacy Policy and Terms of Service apply.