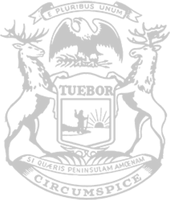 Rep. Borton feeds common-sense reform to clerk's office to start first term
New bill addresses vague nature of bird feeders on private property
State Rep. Ken Borton, of Gaylord, recently introduced his first bill of the 2021-22 legislative term – a proposal that will establish clear guidelines while cutting down on impractical government overreach.
House Bill 4088 allows individuals to hang bird feeders within 600 feet of their residence without the possibility of such an act being prosecuted for deer baiting.
Borton has a well-documented background with the issue. For several years, he has frequently captured and shared video of wildlife in northern Michigan – such as squirrels, turkeys, and bears – appearing at a feeder on his property. A little over a decade ago, the state's Department of Natural Resources attempted to charge him with a misdemeanor for deer baiting upon discovering the nature of the feeder.
"I'm not a hunter. I wasn't going to stand in my front doorway and shoot the deer coming up to the feeder," Borton said. "But the letter of the law said the DNR could come by and write me up for baiting."
Borton fought the charge, which eventually resulted in an Otsego County District Court judge dismissing the ticket. The state's Attorney General reaffirmed that decision and advised the Legislature to pass more narrowly tailored legislation to prevent an event like it from happening again. Legislation eventually became law, but Borton explained the Natural Resources Commission recently has gone around it to address diseases spread between deer in close proximity to one another.
"The way this is being interpreted could still open up people to being prosecuted," Borton said. "I don't want someone to have the same frustrating and time-consuming experience that I did many years ago when they are just enjoying rights afforded to them on their own private property and the vast collection of wildlife in our state. Many people I talk to don't even know these regulations exist. They don't have every page of Michigan law memorized to the letter. They don't know if they're in an area of the state that's been deemed a core area for Chronic Wasting Disease.
"It's incredible to me that we've spent 10 years worrying about policing people's bird feeders. It's time to provide clarity within law to protect people from regulatory overreach."
HB 4088 has been referred to the House Natural Resources and Outdoor Recreation Committee for consideration.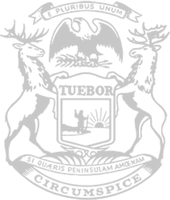 © 2009 - 2021 Michigan House Republicans. All Rights Reserved.
This site is protected by reCAPTCHA and the Google Privacy Policy and Terms of Service apply.