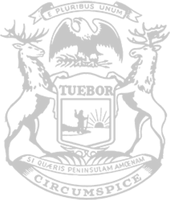 Rep. Borton: Federal loan assistance will help repair Gaylord-area tornado damage
Small Business Administration declares disaster in Otsego County
State Rep. Ken Borton today said the U.S. Small Business Administration's administrative declaration of disaster for Otsego County will offer affordable loans to help rebuild homes and businesses that were damaged by the tornado that hit the area in May.
The declaration comes after an EF3 tornado touched down in Gaylord on May 20, causing injuries, two deaths, and damage to many homes and businesses. Borton, R-Gaylord, has worked closely with fellow residents and state officials to help the community recover.
"This disaster declaration will aid our community's long and challenging recovery process after the tornado wrecked homes and businesses in Gaylord," Borton said. "Affordable, low-interest loans will help put resources in the hands of local residents and business owners to rebuild the places where we live and work. We will continue restoring our community together."
The disaster declaration enables the SBA to offer low-interest loans, which can be used by residents, businesses, and nonprofits to correct damage caused by the disaster. Borrowers may obtain loans to help repair or replace real estate, personal property, machinery, equipment, inventory, and more. A person's or organization's financial situation will factor into the conditions of each loan.
The disaster area also includes counties that border Otsego County — Antrim, Charlevoix, Cheboygan, Crawford, Kalkaska, Montmorency, and Oscoda.
To assist residents with the program, the SBA will set up a temporary Disaster Loan Outreach Center in the area, and online and mail applications will also be available. General information about the loan assistance program can be found here.
###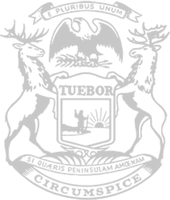 © 2009 - 2023 Michigan House Republicans. All Rights Reserved.
This site is protected by reCAPTCHA and the Google Privacy Policy and Terms of Service apply.